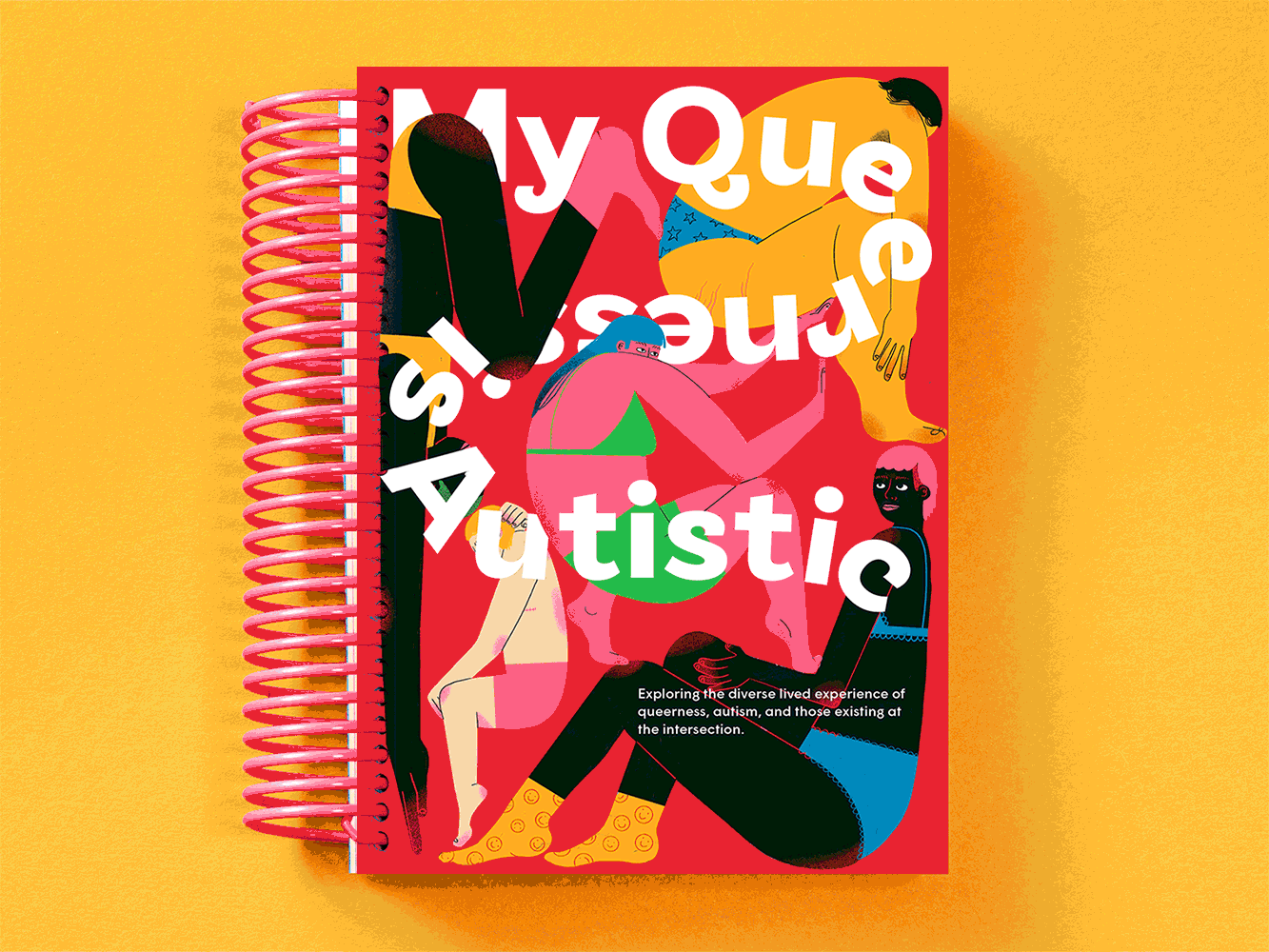 This book serves as a celebration and exploration of the intersection of queerness and autism: two marginalized identities that have more ties to each other than many people realize. It unpacks what it means to be queer and autistic in a world that has not yet accepted either identity in isolation. While designed to educate all audiences on the Queer/Autistic experience, the true purpose of this books is to be a nuanced and diverse representation of the community for the community. 
I pulled together a collection of personal narratives, whether they be stories, poetry, interviews, or art. These serve to amplify the voices of Queer and Autistic creators and to celebrate their stories. Throughout the book, there are also and to provide a solid vocabulary to learn to better understand and support these communities both independently and in tandem with each other.
All together, the content touches on a lot of lived experiences that are very representative of the depth and breadth of what it looks like to live as somebody on the spectrum who is not within the typically white, cis, male, straight depiction of autism. It is all in all a reframing of the autism spectrum.
My design decisions broadly seek to get at the idea of the dichotomy between concealment/rigidity and boxing-one's-self-in to conform to a society that is not built for them versus the 'out of the box' nature of queerness or the unrestrained overstimulation and "obsessive joy" of autism. 
I illustrated several images to accompany the text. They not only serve as a source of color for the book, but also as a visual representation of the diverse bodies of individuals that hold these identities. They also reflect the theme of community and of being confined by expectation.